Your decision making guide!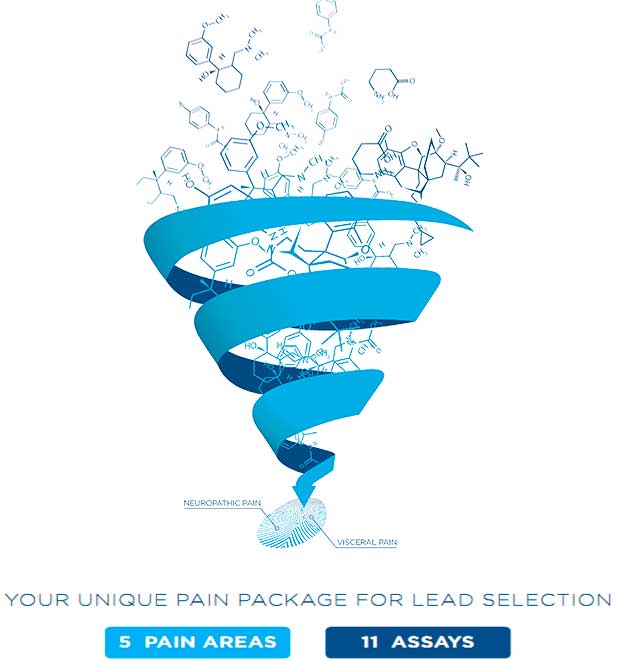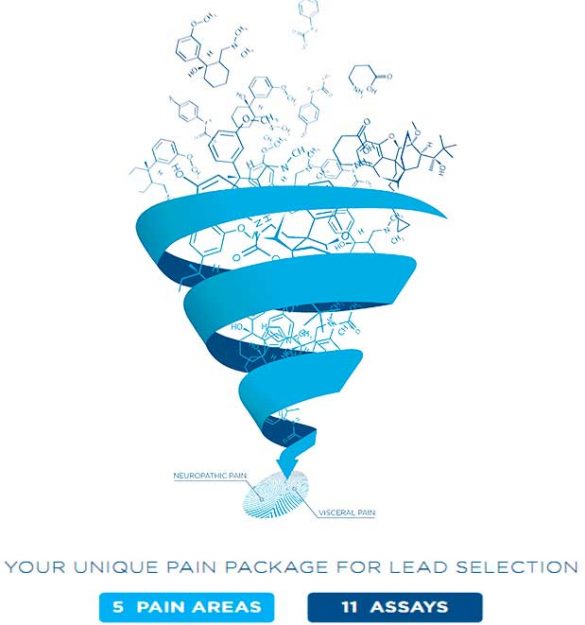 When profiling lead compounds in your discovery programs, you should consider ALGOGramTM, a unique in vivo screening tool that provides a rapid and cost-effective means to simultaneously explore activity in 10 fully validated pain models / tests across 5 different pain areas:
– Acute & tonic pain
– Inflammatory pain
– Neuropathic pain
– Postoperative pain
– Visceral pain
Information on behavioral toxicity is also provided using the modified Irwin grid.
The simple-to-view plots can provide valuable information regarding the next steps in the development process, whether your R&D programs target pain directly or they simply share features common to established pain mechanisms.
Since ANS Biotech designed this platform, more than 330 test articles have been profiled with ALGOGramTM.
Within only 3 weeks, ALGOGramTM can provide a user-friendly pharmacological profile and this "analgesic fingerprint" can facilitate your crucial "GO / NO GO" decisions.
A behavioral pain model panel run as a parallel screen
11 assays seamlessly orchestrated during a 2 week experimental phase!
Small group size (n=4)
Single time point
Single dose
Single administration
Reliance on historical database for vehicle and positive control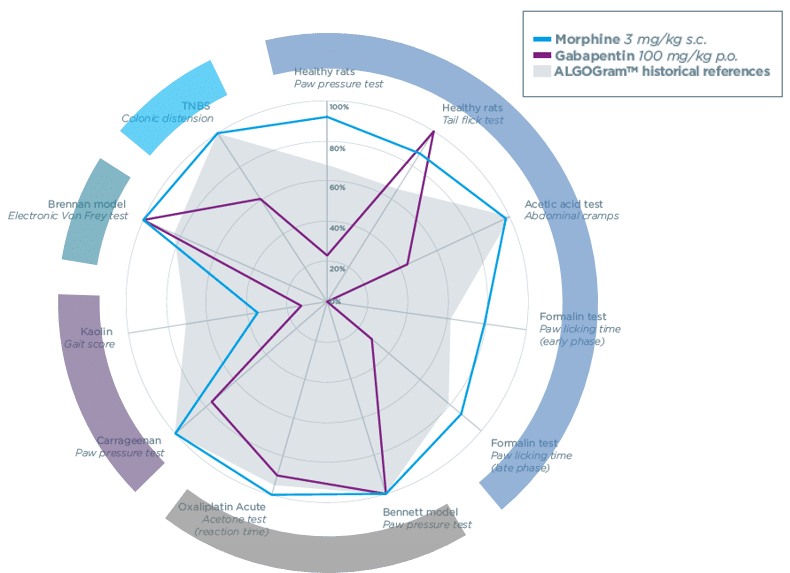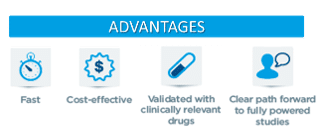 1- ALGOGram™ gives you the analgesic profile of your test articles by detecting efficacy in a given pain area, guiding you in your "GO / NO GO" decisions.
2- The analgesic fingerprint provided by ALGOGram™ can be confirmed and fine-tuned in fully powered studies as a follow-up to this screening step.

… Success story since its launch in 2013!