IN VIVO HIGH THROUGHPUT SCREENING IN MICE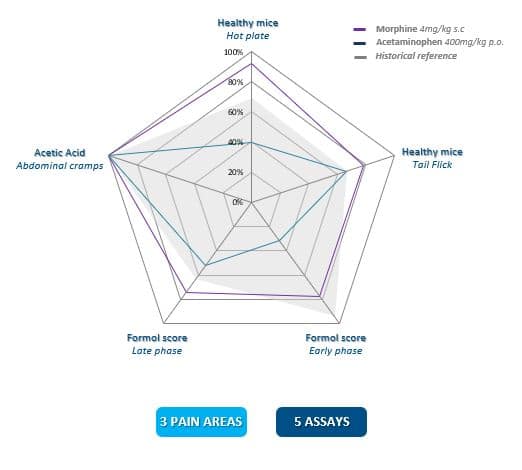 If you are interested in a pain profile for your discovery leads, but are restricted to the use of mice, then you should consider NOCIWay, a unique in vivo screening tool that has been configured for use in this species.
Advantages include low compound requirements, rapid turnaround time and cost-effectiveness.
NOCIWay simultaneously explores the activity of your compounds in 5 fully validated pain models / tests across 3 different pain areas.
The analgesic fingerprint provided by NOCIWay can be your first in vivo readout, serving as a guide for further development.